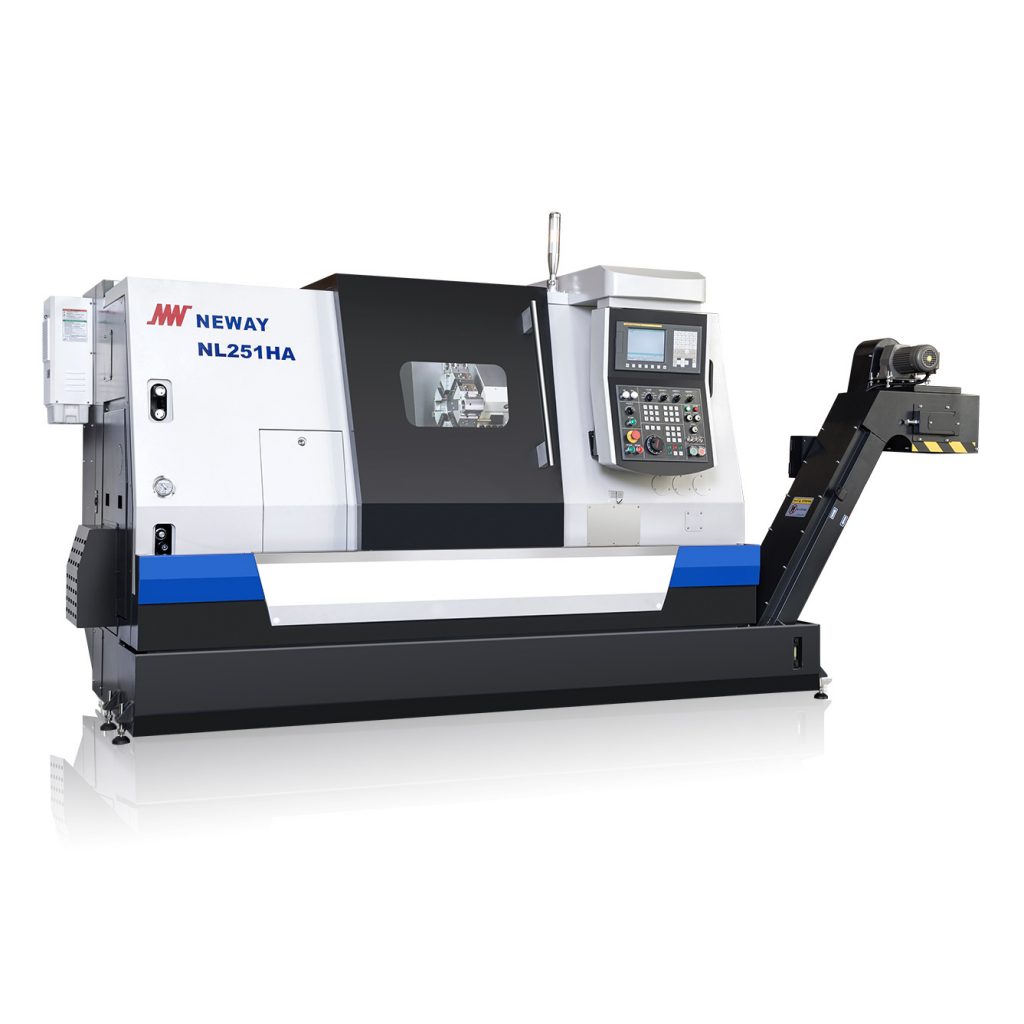 Click for larger image
Download Brochure Neway General Catalogue 2019
Download Brochure Neway NL Slant Bed CNC Lathe 2019
NL251HA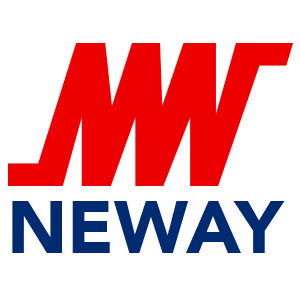 This mid range lathe is equiped with Fanuc OiTF Version 1 including all CE marking and dual safety functions.
The basic package is a 2 axis lathe with 51mm bar capacity 5000 rpm and a programmable tail body and quill and parts catcher.
Maximum turning length is 410mm and diameter 320mm.
Introductory offers are available on first 3 machines installed.
Specifications

| | |
| --- | --- |
| Spindle Size / Design | A2-6 |
| Spindle Speed (r.p.m) | 5,000 |
| Power (Kw) | 11 / 15 |
| Bar Capacity (mm) | 51 |
| Numerical Controller | FANUC Oi-TM V1 |
| Axis Slides Design | LINEAR RAIL |
| X Axis Stroke (mm) | 240 |
| Z Axis Stroke (mm) | 430 |
| Rapid Rates (m/min) | X:24 Z:30 |
| Chuck Size (mm) | 200 |
| Machine Weight (Kg) | 4,000 |
| Parts Catcher ( D x L ) | 60 x 160 |
| Tool Changer Style | HYDRAULIC ROTARY TURRET |
| Tool Capacity (pcs) | 12 |
| Tail Stock | MT5 |
| Tail Stock Body | POWERED BY Z Axis |
| Tail Stock Quill (mm) | 100 |
| Chip Conveyor | SLATBAND RIGHT |